McLernons Trainer – Limerick
We have a fantastic new opportunity for a Trainer to join our professional and dedicated team delivering training on our software products for our customers across Ireland.
The role will see you provide software training to support the implementation and effective
use of our software products and services, specialising in those specifically for our pharmacy
customers. You will have responsibility for developing and participating in training activity,
inclusive of training needs analysis, design, delivery and evaluation of training programs.
What we are looking for…
An excellent communicator, confident, with well-developed interpersonal skills and the ability to think on your feet. With an aptitude for IT you are a self-motivated individual possessing the ability to motivate others, along with a high level of organisation and strong time management skills and the ability to meet deadlines.
You will have up to date knowledge of best practice for effective training, a willingness to learn and are prepared to work from home and travel as required to meet the needs of the business.  If you have prior experience of working in pharmacy or the health sector this would be beneficial, but it's not essential.
If you embrace challenge, strive to do the best quality job, are ready to grow with an award winning and market leading team delivering software and hardware solutions in the healthcare sector and are capable of fitting in a flexible and multidisciplinary environment, then we would be delighted to hear from you.
BENEFITS:
Excellent Salary and Expenses
Company Bonus
30 Days Holiday (including statutory and public holidays)
Long Service Awards
Company Sick Pay
Company Vehicle
Mobile Phone and Laptop
Recruitment Packs can be obtained by emailing Kathy Hanna, Human Resource Business Partner at : kathy@lowrygraceconsulting.com
Closing date for completed applications: Friday 30th October 2020
Trainer job description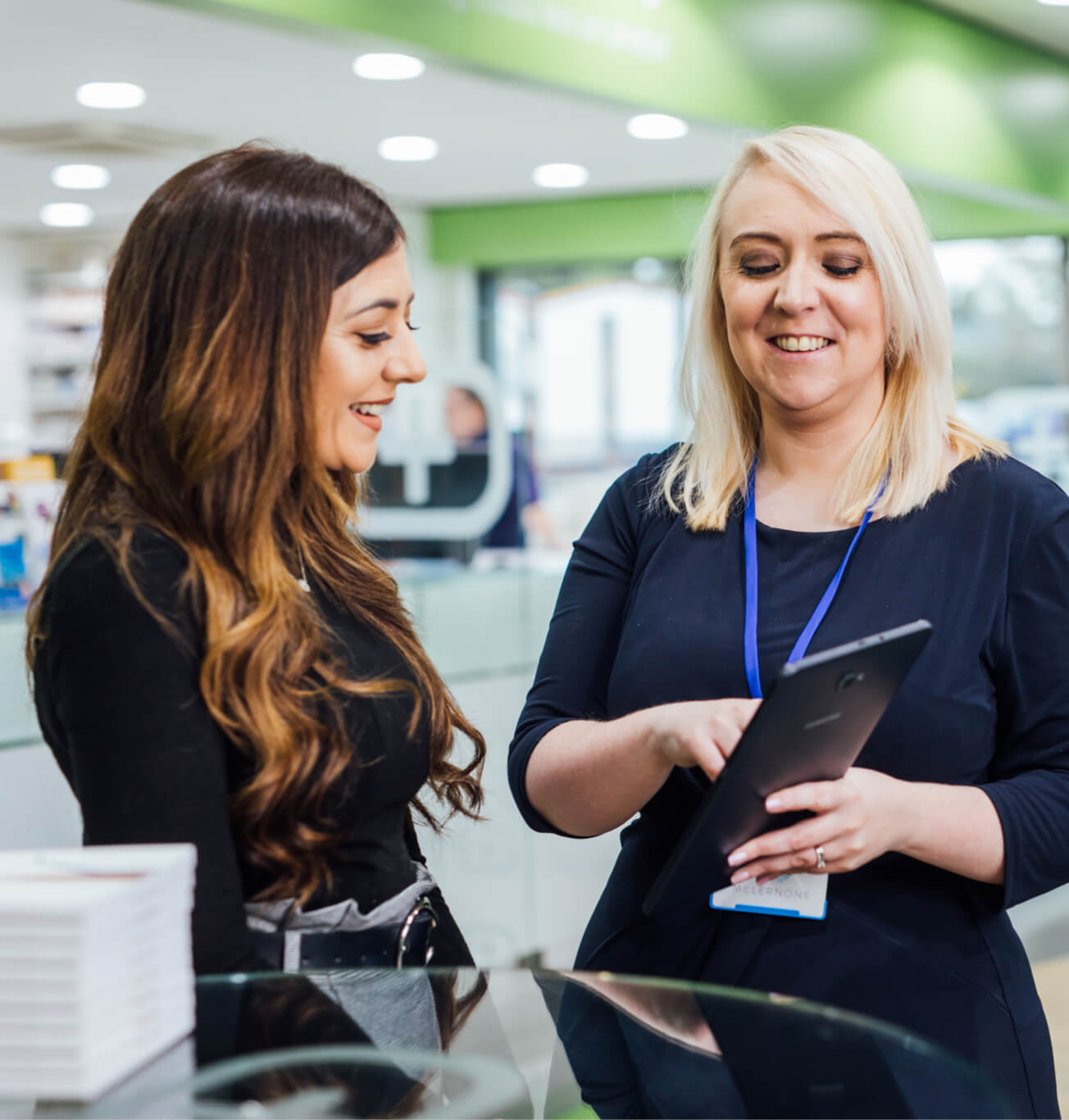 Apply Online
We're always on the look out for the right talent, even when we're not actively recruiting. If you're interested in any of the above vacancies or if you'd like to work with us feel free to apply online using this handy form and we'll get in touch!
Alternatively, If you're interested in working with us and you'd rather get in touch by email send your CV and Cover Letter to vacancies@mclernons.ie