News
Meet McLernons' newest engineers!
We are delighted to welcome two new members to our team of engineers, which is based from Malin Head to Mizen Head and all points in between. Understanding the stresses that the Covid 19 has placed upon our pharmacy customers  in the past twelve months as they endeavour to deliver the same high quality services to their patients under heightened pressures, we have increased the numbers of engineers on the road who can react quickly and help them deliver that service.
Adam Hennessey will be covering the North East Leinster area and Sean Cawley will be looking after our customers in Munster and the Mid-West.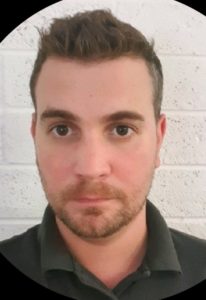 Adam has been working as an IT field engineer for the past five years, looking after customers in the hospitality sector. Used to working under pressure when busy bars and restaurants experience IT issues, Adam has been responsible for builds, configurating systems and working with staff to install and help train them on their IT systems. "The opportunity to come to work with the team at McLernons was one I didn't hesitate to accept, and I can't wait to get on the road, meet our customers and help solve their problems."
Sean Cawley, from Thurles in Tipperary, has a community pharmacy background, most recently as the operations team lead in a pharmacy with significant nursing home patients. "In my previous role I had hands on experience of the McLernons dispensing software and hardware, as well as host of peripheral technologies such as dispensing robots and checking software. I enjoyed the IT side of pharmacy, so I jumped at the chance to be able to join such a reputable company with a friendly and professional team."